Don't urge me to leave you or ever turn away
Where you go is where I'll go, so right with you I'll stay!
Your people'll be my people and your God will be my God
Your home will be my home even if you move abroad
No hiding pins or passwords, there's no secrets between us
Because you're the one I love the most, the only one I trust
I believed it when you promised me "till death do us part"
So learn everything about me if you want to know my heart
We're going to spend our lives together, living just as one
So open's the only way to be… or for certain we'll be done!  – Naijawife
This is Naijawife's take on Ruth 1:16  (Okay so maybe Ruth didn't say all that…and maybe she said that to her mother in law and not her husband, but don't tell that to my wife).
Trust and openness. Two scary words our generation fears the most. You would think that being open wouldn't be so hard for a society that is obsessed with sharing all the messy details of our lives through every instagram picture, tweet and facebook post.  Yet our "look at me!" generation would rather expose everything, including physical nakedness, than reveal who we really, truly are.
Learning to be open with Naijawife was definitely a huge challenge.  However, once we started the journey, we learned the following things:
Like it or not, the past affects you…and others.
We've all heard the same tired clichéd phrases.  "What you don't know won't hurt you" (Yes it can. And it does. All the time);  "Men can't handle the truth" (I love hearing that one. It's like women think men are roaming land mines who will self-combust if they come within 10 km of the truth); and "The past is the past, so why should I tell my spouse the details?" To which I usually respond, Well….why NOT tell your spouse the details if the past truly is the past?
Isn't it funny how it's only when it concerns the "negative" information that we try to convince ourselves that the past is just the past? Yet, we willingly divulge every single positive piece of information regardless of how dated it is. Why else do so many leaders want to be addressed as "Former Senator Boniface" and "Former Past, Present and Future Governor Silva" …instead of "Former Cross-Dressing EFCC Fugitive Alami" or "Former Body Count Champion of the University of Lagos?"
Everyone wants to put their best foot forward…and for the most part, I think that's a natural inclination. But when we look for every reason under the sun to not share something about the past with our spouse then, to be very honest, the root of our reluctance is usually fear. Fear that they won't love us anymore once they know the truth. Fear that we'll be abandoned, labeled, or mocked.
I get it. There may be things one just doesn't want to reveal. But no matter what it is, I've learned that there is no worse betrayal and no faster way to destroy trust, than to live with someone you claim to love while hiding the truth.  The longer you hide it from them, the worse the feeling of betrayal when the truth eventually comes out…especially when the truth comes out of someone else's mouth.
It's better they hear it from you
If it's true that "everything that is hidden will eventually be brought into the open, and every secret will be brought to light" then why not pre-empt the fall out by revealing it first? When you tell the truth first, you control the story.
Let me give an example.  The other day Naijawife called me from a wedding she'd gone to.
NW:  "NH guess what?! My ex just walked in! He's on the bridal train too!"
NH: *Too busy working to really care* "That's awkward… have fun sha."
NW: "No wait, can't you come and meet me? I need to show you off! How else will he know I've upgraded??"
NH: "Why would I need to be there?….Did you forget to wear your ring again?"
NW: "Erm…."
NH:  "Ah. Look, just tell him you're married if he asks…and try not to gloat when you do it. Call me back if it gets interesting."
Sure enough, when she got home later she gave me the full breakdown and we laughed about it. But now imagine if 1) I didn't know already know about the ex and 2) she decided not to tell me, then days later I saw it on some blog (because Naijawife is famous like that) that they'd encountered one another at the party.
I can just see it now. "Formerly Happily Married Naijawife Throws Wedding Ring Away and Rekindles HOT Love with Playboy Ex, While NaijaHusband Hides in Shame! Click here —-> to see the juicy photos!"
The comments on that post would have been:
"Are we surprised? You know how Yoruba women are!"
"Dat is ow he carried her 2 Dubai 1 day unda pretense of bizness trip. I saw dem in d airport wit my korokoro eyes. Ashawo tinz! Neva trust a woman!"
"And she'll be there pretending to be happily married to Naijahusband on their blog! I knew their story was too good to be true. Be forming happily married there! Aunty SB- If you like don't post my comment."
"Hian! Let me park here to read blog comments. Meanwhile, Click my blog name for fashion tips and buy human hair and shoes."
"NH! Shine your eyes! I suggest you get some correct Magun and teach her a lesson! This is what happens when you're too free with a woman. Don't trust them. Ladies, click my nude pics here —->"
"She even looks pregnant in this picture! NH please run a DNA test when it comes out o!  Ehen Aunty L – please when are recharge card numbers being released? I have been waiting all day!"
"Anon 1:21 – You are a jobless and foolish person.  I know you are really Blog visitor 'RikeSugar' posting as anonymous. Wetin concern you wit NW and NH? Ask your bf Kunle why he was just leaving my house this morning. Don't face your front se you hear?"
Beyond avoiding useless rumours and badly misspelt blog comments, getting the full picture about our past relationships, accomplishments, and trials, and then discussing them in an open and accepting environment did wonders for us. My wife did not hide her debts from me, though she may have feared that it would end our relationship.  Yes, my initial reaction was one of shock but, because I loved her, I tried to find a way to live with it.  I realized that she trusted me with the information because she believed I was actually worthy of her trust. If I wasn't worthy of it, she wouldn't have been dating me in the first place, and she certainly wouldn't have agreed to marry someone who she couldn't trust.
It takes too much effort to hide
Naijawife was telling me about a conversation between some women in a shop that she'd eavesdropped on overheard the other day.  One of the women had a husband who had never seen her real hair because she even wears wigs to sleep.  When asked why, she responded "Ah! You want him to return my brideprice? Have you seen the patch patch on my head? If he sees it he won't recognize me as the person he married."
I know we belong to a society that praises the goal of marriage above all.  A society that tells you to do whatever it takes to get married, even if you have to cheat, lie, steal, or consult a "prophet" to get the man or woman of your dreams. "Need a husband but his wife is still standing in the way? No problem! For the right price, the husband will be yours and his mamy water spirit wife will DIE BY FIRE!! Call us now and you'll even receive a free fruit of the womb service as well!"
But personally, I don't see the point to such measures. How long do you want to live a lie? Once you're married, will you have peace of mind? Constantly watching your back to make sure she doesn't catch you unawares? Finding the right place to hide the "jazz" you used to snare the girl of your dreams so she doesn't stumble on it?  It will only be a matter of time before that woman's husband walks in on her before she's had a chance to put her wig back on, then what? I can picture the transformation now….
From this: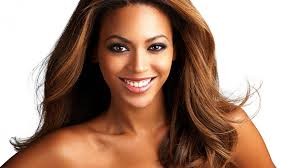 To this:
Wigs, masks…and hairnets aside, even though we weren't always this close, and had to work very, very hard to get to that point (and will have to work even harder to stay close), I can't imagine having it any other way. I know now that my marriage isn't a game.  It's the rest of our lives at stake and how well we live that life together will really be affected by how well we trust one another.  I also trust the God that led me to her, and that alone is all the reason I need to make everything work out.
What sort of trust/communication lessons have you learned in your relationship?